STEAMROLLED: Flood insurance changes already hurting Hancock ~ Dwayne Bremer
I'll note for the record that when Congressman Palazzo's opinion mattered most, i.e. when he voted on Biggert-Waters he voted to impose those NFIP rate increases on his own people, which will keep the folks at the US Bankruptcy Court busy for years to come.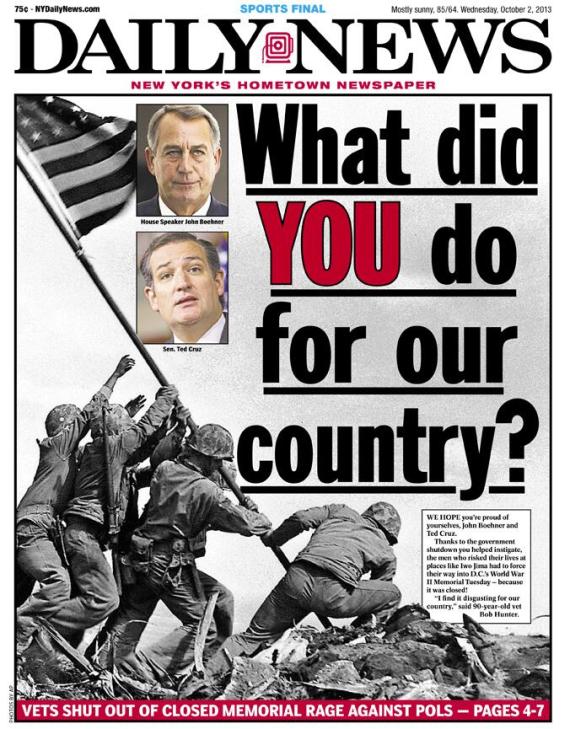 SUN HERALD | Editorial: Veterans shame Congress for shutdown ~ Sun Herald Editorial Board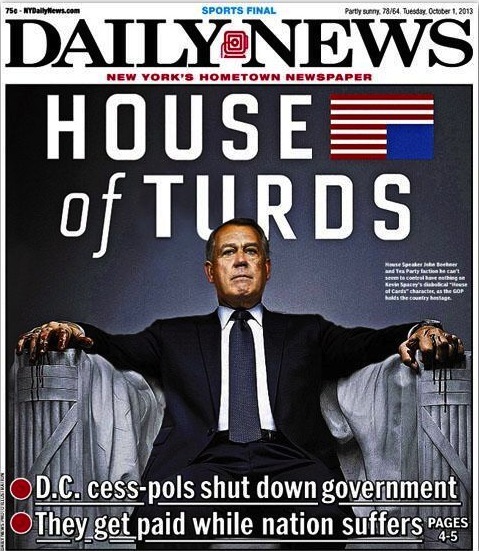 Q: who's to blame for government shutdown? A: the Republican party ~ Michael Cohen
For those of you wishing to hike in the picturesque Desoto National Forest I have this:
Due to the lapse in federal government funding, the U.S. Forest Service, as with other federal agencies, is closed with the exception of certain essential services.  However, we will attempt to make timely updates about public health and safety on these web pages as appropriate.  We sincerely regret this inconvenience.  For general information on Forest Service shutdown procedures, please visit USDA's website.
And of course follow the last link and you get this:
Due to the lapse in federal government funding, this website is not available.

After funding has been restored, please allow some time for this website to become available again.
Washington braces for prolonged government shutdown ~ Karen Tumulty and Lori Montgomery
There were signs on Capitol Hill that Republicans — knowing that blame almost certainly will fall most heavily on them — are beginning to look for ways to lift some of the pressure.